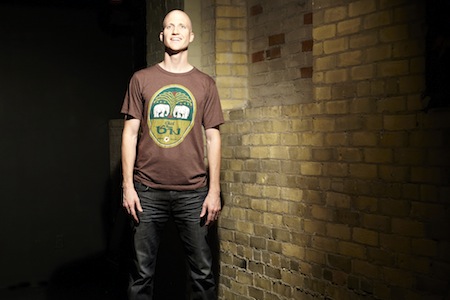 Double bill Kuwaiti Moonshine and By a Thread playing at Toronto's Sterling Studio Theatre are personal stories that though entertaining, fall short in their conclusions
Double bills are often hard nights of theatre to sit through. They're long, for starters, and they also ask the audience to suspend disbelief twice in a row, bring us from climax to conclusion only to do it all over again. Just as one story settles we're thrown into the next.
One-man-shows can also be hard nights of theatre to sit through. It is more difficult for a single actor to create what many can. Listening to the same person talk for a whole hour is trying in any setting, in or out of the theatre.
Sterling Studio Theatre's current double bill of one-(wo)man-shows Kuwaiti Moonshine and By A Thread makes for a demanding night of theatre.
Continue reading Review: Kuwaiti Moonshine (Better to Burn Out Productions) and By A Thread (Sterling Studio Theatre) →